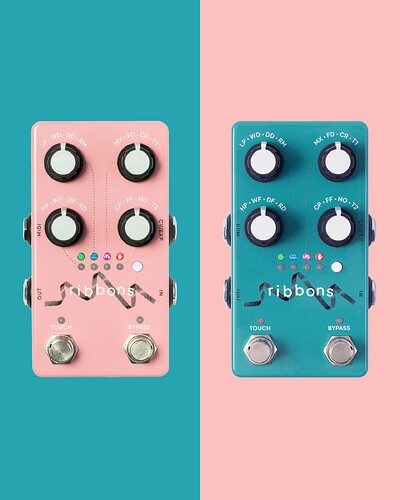 Hi all! Our pre-order for Ribbons opens Monday, January 30th at 11 a.m. CST. All sales are through our webstore at kinotoneaudio.com
We've been working some long days and nights to pull things together. Thank you for bearing with us. Here are some answers to common questions we hope are helpful -
When will units ship?
Our plan is to start shipping in April, in order received. We wish we could move faster but a couple parts have long lead times due to the semiconductor shortage. That said, we've sourced all of our critical components, and have ship dates and backup plans in place to get everything we need and meet our goal.
How many orders will you take?
Under 500. We'll build that many units but need to hold some for spares and repairs. This is about as big a run as we feel comfortable doing at once. We may make more Ribbons in the future but we don't have a specific timeline beyond this next run.
Can you ship to [xyz country]?
Probably! We can ship flat rate via DHL Express. Check out the Contact section of our site for a full list of countries that are set up to shop in our webstore. If you live somewhere that is not listed there and want to pre-order, shoot us a message using the contact form and we'll get it sorted. DHL has generally worked out great, but we just like to confirm it's reliable for people before supporting new options.
Also — we made some updates to our webstore and you can now use PayPal at checkout. Affirm is an option for many customers too.
Feel free to post on this thread with any questions. Thank you !!!